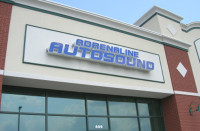 Established in 1996, Adrenaline Autosound is owned by the only MECP-certified master installer in the entire state of North Carolina! Providing our Raleigh-area customers with superior craftsmanship, customized car electronics solutions, and top-quality mobile electronics, we're ready to help bring out the absolute best in your car or truck. Whether you're considering upgrading to a component car stereo system, want to protect your vehicle with a car alarm, or are ready to explore the exciting realm of mobile video, our team of professionals is ready to help. With nearly twenty years of experience in the car audio video industry, Adrenaline Autosound is a family-owned company dedicated to using our expertise to bring you the driving experience of your dreams! Call today to enhance your ride with mobile electronics from Adrenaline Autosound.
MECP-Certified Master Installer
Customized Car Audio Video Solutions
Top 100 Car Audio Retailers Nationwide
Fully Insured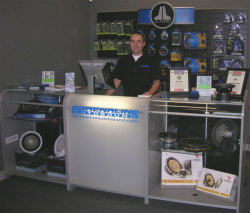 Located in Clayton, Adrenaline Autosound serves the mobile electronics needs of drivers throughout the Raleigh, NC, region. Our customers come from all around, including the towns of Garner, Selma, Four Oaks, Knightdale, Auburn, Benson, Smithfield, Wilson, and Archers Lodge. We're dedicated to bringing you the best value in car audio video and more with our superior workmanship and commitment to providing unparalleled customer service to all of our clients. But you don't just have to take our word for it: Mobile Electronics Magazine named us among the Top 100 Mobile Electronics Retailers in the country and ranked owner Dave Evans as one of the Top 100 Mobile Electronics Installers in the nation for 2008-2009!
Quality can make all the difference in your mobile electronics--that's why you need Adrenaline Autosound for your car electronics customization. Not only do we offer a broad selection of top-quality car audio video electronics from the leading industry manufacturers, we also provide the best quality installation available. With owner Dave Evans holding the only current MECP master installer certification in the whole state, you can be completely confident in our superior installation expertise. Providing customized installation solutions on a full range of car audio stereos, mobile video set ups, car security systems, and more, Adrenaline Autosound is ready to bring you the best possible quality in mobile electronics. Call now.
For your safety and peace of mind, Adrenaline Autosound is fully insured. We're also members of the Mobile Enhancement Retailers Association (MERA).